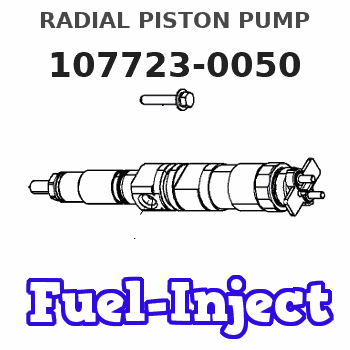 Buy
RADIAL PISTON PUMP 107723-0050 zexel
genuine, new aftermarket engine parts with delivery
Information radial piston pump
ZEXEL
107723-0050
1077230050
BOSCH
0445020043
0445020043
Compare Prices: .
As an associate, we earn commssions on qualifying purchases through the links below
SINOCMP 6754-71-101 0445020043 Fuel Injection Pump 0445020122 0445020150 Fuel Injection Pump for Komatsu PC200-8 PC220-8 Excavator S6D107 Engine Fuel Injection Pump, 3 Month Warranty
SINOCMP ????【PART NUMBER】: 6754-71-101 0445020043 0445020122 0445020150 || ✨【APPLICATION】: 6754-71-101 Fuel Injection Pump can work for Komatsu PC200-8 PC220-8 Excavator S6D107 Engine Injection Pump || ????【FAST DELIVERY】: The product will be shipped from China in 1-3 days and arrive in 3-6 days. || ????【Satisfaction Warranty】: We offer exchange or repair service for free in 3 months warranty, and we offer 24-hour friendly customer service. || ????【Note】: Please make sure the model number, part number and photo is the same as yours.
IMELBUFF 6754-71-1012 0445020043 Fuel Injection Pump Fits for Cummins QSB6.7 Engine Compatible with Komatsu PC200-8 PC210LC-8 Excavator 0445020122
IMELBUFF ????Part Number: 6754-71-1012 0445020043 0445020122 0445020150 5256607 || ????Engine Model: for Komatsu PC200-8 PC220-8 PC210-8 PC210LC-8 Excavator, for Cummins QSB6.7 Engine || ????Part Name: 0445020122 High Pressure Fuel Injector Pump || ????Warm Tips: Please check carefully whether the original engine fuel pump you need to replace match with us. || ????Service: 90 day warranty and 24 hour support for customer service. Please feel free to contact us by email if you have any question with the product.
Otobaijeni 0445020043 0445020122 Fuel Injection Pump Fuel Pump 6754-71-1012 for Cummins Komatsu QSB6.7 (3 Month Warranty)
otobaijeni ????Product Number: 0445020043 0445020122 0445020150 6754-71-101# can work for Komatsu PC200-8 PC220-8 Bosch ISF3.8 Engine Excavator Replacement Parts || ????100% Brand new, OEM standards. Enjoy the use of high quality products. Easy to install,You can install it quickly even if you are not a mechanic || ????Premium materials and all new components, high quality construction for durability,make your use more enjoyable and stay with you for a long time || ????Reduce fuel consumption, improve jitter and speed up smoothness, You can drive in comfort and reduce your monthly fuel costs || ????What You Get: 1pc Fuel Injection Pump, Delivery within 3-7, 3-month warranty, we provide an excellent quality service, simple after-sales,friendly customer service.
Cross reference number
Zexel num
Bosch num
Firm num
Firm
Name

107723-0050


CR/CP3S3/L110/30-789S

0445020043

BOSCH
RADIAL PISTON PUMP


C

15BC C/R
Have questions with 107723-0050?
Group cross 107723-0050 ZEXEL