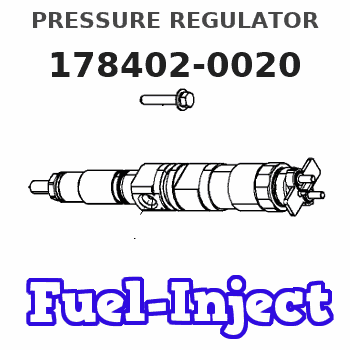 Buy
PRESSURE REGULATOR 178402-0020 zexel
genuine, new aftermarket engine parts with delivery
Information pressure regulator
BOSCH
0 281 002 445
0281002445
ZEXEL
178402-0020
1784020020
Compare Prices: .
As an associate, we earn commssions on qualifying purchases through the links below
EMIAOTO 0281002445 Rail Pressure Regulator 0 281 002 445
EMIAOTO OEM Part Numbers :0281002445 || [About applicable models] Please check whether the OEM code matches. Please check whether the appearance of the parts matches. Both cases match. That is applicable. If you are unsure, you can email us to confirm. thanks || Conditions: high quality. The product is the same size as the original part, and the replacement is simple. || One year warranty, shipped within 1-2 days and delivered to you within 10-20 days || We refund or reship for non-received items that is over our estimate shipping time for free
pressure regulator 1pc New 0281002445 Common Rail Pressure Regulator Compatible With Hyundai KIA Carens II 2.0 CRDi XTREK 2.0 CR 31402-27000
DSHJIE Products are made of high quality materials that are not only durable, but also long lasting. || Designed to match all specifications of the original components, compatible for quick and trouble-free installation. || Not only does good quality provide greater security for your life, but good materials increase the life of the product. || Adjustable fuel pressure regulator with high quality aluminum construction, the effect is directly reflected in easier and more sensitive throttle, and more obvious power when increasing speed. Used to maintain a stable pressure in the fuel system || The role of universal fuel pressure regulator, universal fuel pressure regulator for fuel injection can increase the appropriate amount of fuel injection without changing the computer fuel supply mode and save the cost of fuel booster.
0281002445 31402-27000 31400-27500 Common Rail Regulator, Compatible With Hyundai Kia Cullens II 2.0 CRDi XTREK 2.0 CR
LOKHIA ★ 0281002445 31402-27000 31400-27500 common rail regulator, compatible with Hyundai Kia Cullens II 2.0 CRDi XTREK 2.0 CR || ★ Provides the highest performance of the vehicle with highly reliable operation. || ★Oil-filled design fuel pressure gauge for maximum and consistent measurement. || ★It prevents fuel starvation for more consistent boost and fuel flow, providing fuel pressure settings for high performance applications. || ★ Unique design stabilizes its already excellent fuel pressure control and enables fine-tuning.
Cross reference number
Zexel num
Bosch num
Firm num
Firm
Name

178402-0020

0 281 002 445

PRESSURE REGULATOR


*

A

15GC PRESSURE REGULATOR RAIL
Last questions:
Have questions with 178402-0020?
Group cross 178402-0020 ZEXEL
178402-0020
0 281 002 445
PRESSURE REGULATOR