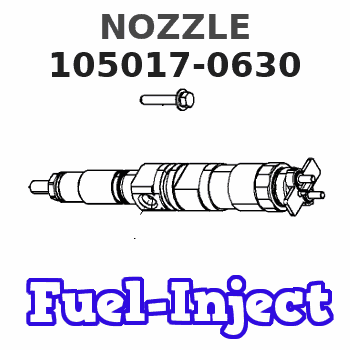 Buy
NOZZLE 105017-0630 zexel
genuine, new aftermarket engine parts with delivery
Information nozzle
BOSCH
9 432 610 362
9432610362
ZEXEL
105017-0630
1050170630
KOMATSU
6202133330
6202133330
Injector Nozzle Tip DLLA152PN063 105017-0630 fits KOMATSU 4D95S/PC120-5/S4D95L 6pcs/lot
DICSCL PARCS Injector Nozzle Tip DLLA152PN063 105017-0630 fits KOMATSU 4D95S/PC120-5/S4D95L 6pcs/lot || Material: Made of high quality for longer durability and strength.100% quality inspection to ensure the high quality. Upgraded packaging to avoid damage. || Easy Installation:No further modification to direct replacement. || OEM Part Number:DLLA152PN063 || Estimated Time of Delivery from China: 5-10 working days.Customer satisfaction is always our top priority, we are standing by ready to provide you with reliable assistance with any questions you may have
Diesel Injector Nozzle Tips DLLA152PN063 105017-0630 fits KOMATSU PC100 PC120 PC75UU 4pcs/lot
DICSCL PARCS Diesel Injector Nozzle Tips DLLA152PN063 105017-0630 fits KOMATSU PC100 PC120 PC75UU 4pcs/lot || Material: Made of high quality for longer durability and strength.100% quality inspection to ensure the high quality. Upgraded packaging to avoid damage. || Easy Installation:No further modification to direct replacement. || OEM Part Number:DLLA152PN063 || Estimated Time of Delivery from China: 5-10 working days.Customer satisfaction is always our top priority, we are standing by ready to provide you with reliable assistance with any questions you may have
Made to fit 6202-13-3330 Nozzle (6202-13-3330) Komatsu New Aftermarket
G&T Engine Parts 6202-13-3330 Nozzle (6202-13-3330) Made to fit Komatsu ( 6202-13-3330 Komatsu) || Meets OEM Specs for Fit and Performance || This is a new item Nozzle (6202-13-3330) || Items are sold by part number only. Picture is for illustration purposes and the part or parts may be different in color or quantity. || Use of any OEM manufacturer name is not intended to represent any relationship between the two companies, instead it indicates that we sell replacement parts that are compatible with OEM components.
You can express buy:
Cross reference number
Zexel num
Bosch num
Firm num
Firm
Name

105017-0630

9 432 610 362


NP-DLLA152PN063

6202133330

KOMATSU
NOZZLE


C

50LD NOZZLE N (DLLA-P) N
Have questions with 105017-0630?
Group cross 105017-0630 ZEXEL
Isuzu
Komatsu
Isuzu
Komatsu
Isuzu
Nissan-Diesel