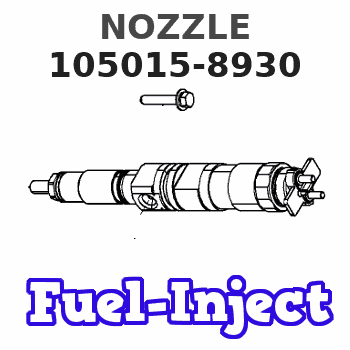 Buy
NOZZLE 105015-8930 zexel
genuine, new aftermarket engine parts with delivery
Information nozzle
BOSCH
9 432 611 230
9432611230
ZEXEL
105015-8930
1050158930
MITSUBISHI
ME727965
me727965
4PCS Replacement 105015-8930 DLLA160SN893 Fuel Injector Nozzle Assembly fits MITSUBISHI 6D17
Generic High Quality Aftermarket Replacement Matched Diesel Engine Injector Nozzle || Stable characteristics, high reliability.Guaranteed Exact Fit and Easy installation || Replacing OEM:DLLA160SN893 || Shipping in 2-3 days and get in 7-10 working days || Please confirm the model and specifications before buying, if you have any questions, you can contact us in time
Fuel Injector Nozzle Tips 105015-8930 DLLA160SN893 fits MITSUBISHI 6D16/A521 6pcs/lot
DICSCL PARCS Fuel Injector Nozzle Tips 105015-8930 DLLA160SN893 fits MITSUBISHI 6D16/A521 6pcs/lot || Material: Made of high quality for longer durability and strength.100% quality inspection to ensure the high quality. Upgraded packaging to avoid damage. || Easy Installation:No further modification to direct replacement. || OEM Part Number:105015-8930,DLLA160SN893 || Estimated Time of Delivery from China: 5-10 working days.Customer satisfaction is always our top priority, we are standing by ready to provide you with reliable assistance with any questions you may have
nozzle repair kit DLLA160SN893 105015-8930 car injector nozzle apply for MITSUBISHI 6D17
DICSCL PARCS Nozzle DLLA160SN893 Injector Nozzle For Engine Fuel Pump Parts || Nozzle DLLA160SN893/105015-8930 15.7/21.6 MITSUBISHI 6D17 || Good quality and high efficient. || Estimated Time of Delivery from China: 5-10 working days.
You can express buy:
Cross reference number
Zexel num
Bosch num
Firm num
Firm
Name

105015-8930

9 432 611 230


NP-DLLA160SN893

ME727965

MITSUBISHI
NOZZLE


C

50LC NOZZLE N (DLL-S) N
Last questions:
Have questions with 105015-8930?
Group cross 105015-8930 ZEXEL
Hino
Nissan-Diesel
Hino
Mitsubishi
Isuzu
Mitsubishi
Hino
Niigata-Urawa
Hino
Isuzu