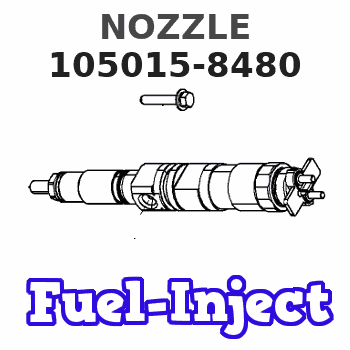 Buy
NOZZLE 105015-8480 zexel
genuine, new aftermarket engine parts with delivery
Information nozzle
BOSCH
9 432 610 511
9432610511
ZEXEL
105015-8480
1050158480
MITSUBISHI
ME726982
me726982
Diesel Fuel Injector Nozzle Tips 105015-8480 DLLA157SN848 fits MITSUBISHI 6D16/A563 4pcs/lot
DICSCL PARCS Diesel Fuel Injector Nozzle Tips 105015-8480 DLLA157SN848 fits MITSUBISHI 6D16/A563 4pcs/lot || Material: Made of high quality for longer durability and strength.100% quality inspection to ensure the high quality. Upgraded packaging to avoid damage. || Easy Installation:No further modification to direct replacement. || OEM Part Number:DLLA157SN848 || Estimated Time of Delivery from China: 5-10 working days.Customer satisfaction is always our top priority, we are standing by ready to provide you with reliable assistance with any questions you may have
6Pcs Fuel Injector Nozzles 105015-8480 DLLA157SN848 For MITSUBISHI Fuso 6D16 Engine Parts
DICSCL PARCS Fuel Injector Nozzle Tips 105015-8480 DLLA157SN848 fits MITSUBISHI 6D16/A563 6pcs/lot || Material: Made of high quality for longer durability and strength.100% quality inspection to ensure the high quality. Upgraded packaging to avoid damage. || Easy Installation:No further modification to direct replacement. || OEM Part Number:DLLA157SN848 || Estimated Time of Delivery from China: 5-10 working days.Customer satisfaction is always our top priority, we are standing by ready to provide you with reliable assistance with any questions you may have
BASCOLIN Diesel Injector Fuel DLLA157SN848 and 105015-8480
BASCOLIN Made of high-quality stainless steel material, it is rust-proof, durable, not easy to damage, not easy to block, and has a long service life. || 107% test before leaving the factory, using sealed packaging to ensure product safety and stability. || With vacuum hardening technology, the product quality is rugged, standard size, easy to install and adjust. || Reduce co2 emission,lower noise,improved fuel economy,better reliablity and stability. || 7-15 days delivery.
You can express buy:
Cross reference number
Zexel num
Bosch num
Firm num
Firm
Name

105015-8480

9 432 610 511


NP-DLLA157SN848

ME726982

MITSUBISHI
NOZZLE


C

50LC NOZZLE N (DLL-S) N
Have questions with 105015-8480?
Group cross 105015-8480 ZEXEL
Nissan-Diesel
Mitsubishi
Hino
Mitsubishi