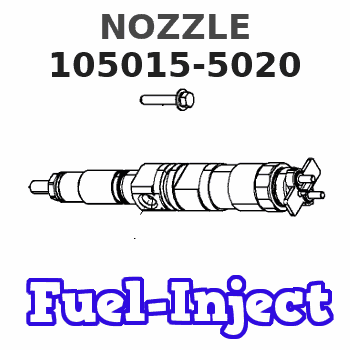 Buy
NOZZLE 105015-5020 zexel
genuine, new aftermarket engine parts with delivery
Information nozzle
BOSCH
9 432 610 055
9432610055
ZEXEL
105015-5020
1050155020
KOMATSU
6137123120
6137123120
4Pcs Fuel Injector Nozzles 105015-5020 DLLA142S354N502 For KOMATSU PC220-3/100-2 S4D105 S6D105 Engine Parts
DICSCL PARCS Diesel Injector Nozzle Tips 105015-5020 DLLA142S354N502 fits KOMATSU S6D105 PC200-3 4pcs/lot || Material: Made of high quality for longer durability and strength.100% quality inspection to ensure the high quality. Upgraded packaging to avoid damage. || Easy Installation:No further modification to direct replacement. || OEM Part Number:DLLA142S354N502 || Estimated Time of Delivery from China: 5-10 working days.Customer satisfaction is always our top priority, we are standing by ready to provide you with reliable assistance with any questions you may have
Fuel Injector Nozzle 6137-12-3120 6137123120 for Komatsu S4D105-5A/B S6D105-1
N\\C Part Number: 6137-12-3120, 6137123120 || Applicable models: for Komatsu S4D105-5A/B S6D105-1 || Warranty: 1 Year. || TIPS: Please be sure to compare carefully with photos and check part number before buying items, If you are not sure this part is suitable, please feel free to contact us, we'll reply you as soon as possible. || Delivery Time: We will ship the item to you by DHL/FedEx/USPS, which will arrive in 5-9 days once we ship it to you. The delivery time will not a month like which shown online, you could buy with confidence!
Injector Nozzle 105015-5020 DLLA142S354N502 Fits For KOMATSU S6D105 PC200-3 6pcs/lot
DICSCL PARCS Injector Nozzle Tips 105015-5020 DLLA142S354N502 fits KOMATSU S6D105 PC200-3 6pcs/lot || Material: Made of high quality for longer durability and strength.100% quality inspection to ensure the high quality. Upgraded packaging to avoid damage. || Easy Installation:No further modification to direct replacement. || OEM Part Number:DLLA142S354N502 || Estimated Time of Delivery from China: 5-10 working days.Customer satisfaction is always our top priority, we are standing by ready to provide you with reliable assistance with any questions you may have
Cross reference number
Zexel num
Bosch num
Firm num
Firm
Name

105015-5020

9 432 610 055


NP-DLLA142S354N502

6137123120

KOMATSU
NOZZLE


C

50LC NOZZLE N (DLL-S) N
Have questions with 105015-5020?
Group cross 105015-5020 ZEXEL
Nissan-Diesel
Komatsu
Nissan
Nissan-Diesel
Kubota
Mitsubishi
Nissan-Diesel